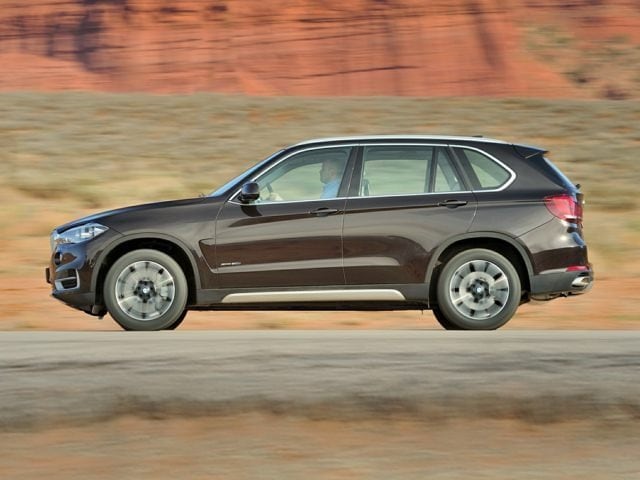 The New BMW X5 Fits into a Savvy Driving Lifestyle around Quincy, MA
When it comes to the cream of the crop in the luxury midsized SUV class, the new BMW X5 available here at South Shore BMW deserves a spot near the top of your list and future daily driver consideration. This model comes in four different advanced trim levels and the xDrive all-wheel drive system for some of the smoothest and most eloquent experiences that you can think of around Quincy. Ready to see how these dreamy drives can come to fruition? We're delighted to walk you through expectations. 
Get driving directions to the South Shore BMW Dealership from Quincy here!
Base luxury features in the new BMW X5 touch on everything from the visibility you can expect to the technology that you can implement. LED foglights and adaptive xenon headlights help you to see clearly as you drive around the historic Quincy, MA area, home to two of our former United States presidents and the first person to sign the Declaration of Independence. Features that will help a great deal for loading cargo include roof rails and a power liftgate, while the interior is fitted with dual-zone air conditioning to keep you cool on summer drives.
BMW technology included in the X5 such as Bluetooth, BMW iDrive and a navigation system all play important roles in keeping you connected with all of your digital driving needs accounted for. An optional satellite radio and Wi-Fi hot spot are just a part of the respective packages you can include for customization, with ventilated seats and driver assist features also available to choose from.
The BMW X5 comes equipped with multiple turbocharged engines so that you can feel the power of a highly capable automotive machine at work from the very first ignition start. Quincy drivers will appreciate these facts, and so much more, about the new BMW X5. We encourage you to visit from Quincy soon to experience a test drive and really feel what we're referencing in person.